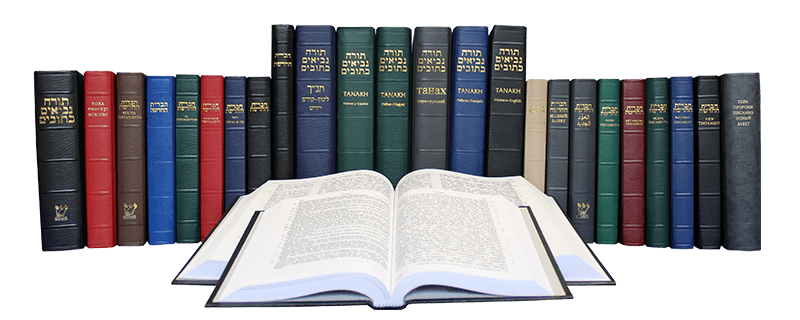 Support our Cause
Every week, our fieldworkers report on astonishing encounters, thrilling conversations, and Bibles being accepted in gratitude. The Jewish people yearn for God's Word!
Aside from spreading God's Word, our organization continuously works on new Bible versions and other materials to support and reach out to the Jewish people. Recently we have focused especially on Israeli backpackers and the ultraorthodox communities.
Our latest additions:
Brochure on the Messiah
We are currently working on a brochure that treats the most important prophecies about the first and second coming of the Messiah. It is meant to be supplementary to our Bible distribution. Our fieldworkers are increasingly asked questions about the times we are living in and the direction our world is headed. How great then to show people not only how current the prophetic Word is, but also how hopeful the future is for the Jewish people. It is currently available in the following editions:
Hebrew – English
Hebrew – Russian
Modern Hebrew – English
Other language editions are forthcoming.
Israeli Tourists
In the summer of 2019 we printed a smaller hardcover version of the New Testament in Modern Hebrew. This version is especially meant for the many Israeli tourist who travel the world, with only limited space in their suitcases. It is also distributed in Israel.
Ultraorthodox Communities
We published a special edition of the Letter to the Hebrews at the end of 2018. It is a very small and compact version meant for the Haredi, or the ultraorthodox communities. Our goal is to introduce this very closed group to the Jewish character of the New Testament. This version is so small that you can easily put it in your pocket.
The Backpack Bible
In the summer of 2018 we printed the Backpack Bible. Every year, about 75,000 Israeli's backpack around the world after finishing military service. Many of them get trapped in Eastern religions and everything the world has to offer. The Backpack Bible, which includes the New Testament in Modern Hebrew and the Psalms, is tailor made for backpackers. This version is light, durable, and has a protective cover with a zipper.
most of our other Bibles are in a bilingual format. This way, Jewish people can read the Scriptures both in Hebrew and in their first language. Our latest additions to our ever growing library are:
The Hebrew-Portuguese Tanakh, the Hebrew-German Tanakh, and the Hebrew Italian-New Testament.
All these books are beautifully printed hardcover editions. Obviously there are a lot of costs involved in making them. Your prayers and support are therefore needed.
Care to partner with us?